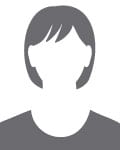 Michelle Smith RVN DipAnPhys
Deputy Head Nurse
Michelle qualified in 2010 and joined the team here at Goudhurst in 2017 as deputy head nurse. She has a keen interest in physiotherapy for small animals and has been qualified in this area since 2015. At home Michelle has two dogs and two cats, and loves taking her Spaniel to agility in her spare time.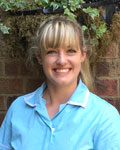 Michele Dickinson RVN
Michele joined our clinic in May 2019 as a 3rd year student veterinary nurse. Michele has a keen interest in emergency and critical care. At home Michele has two dogs that she enjoys taking to fly ball, as well as a horse, guinea pigs, rabbits and turtles.
Natasha Winton
Student Veterinary Nurse
Tasha joined the practice in January 2018 as a patient care assistant but has now progressed to become a student veterinary nurse. She is looking forward to furthering her knowledge of the veterinary world and qualifying as an RVN in the future. Tasha particularly enjoys emergency care and has a keen interest in small animal surgery. She is also the ISFM cat advocate for the clinic with the aim to insure that all cats are treated with care, compassion and understanding. At home Tasha has a Labrador Retriever of her own who keeps her fairly occupied.