Goudhurst Veterinary Surgery & Equine Clinic are delighted to announce that Goudhurst has achieved ISFM Bronze Cat Friendly Status. Our team have worked extremely hard to make sure this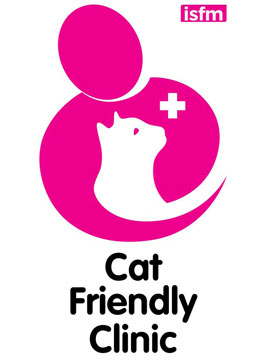 clinic is cattastic!
The ISFM Cat Friendly Clinic accreditation is an internationally recognised award, our practice has to meet criteria to help minimise stress in your cat.
Our Cat Advocate, Natasha says:  Cats become very stressed as soon as they are taken out their own environment with their own scent so we want to minimise this stress as much as possible. Cats like to be up high to feel less vulnerable and have the ability to see what is going on around them better. We have provided blankets to cover the carriers as cats feel calmer when they are hidden.
Within the practice our staff are aware of how stressed cats can get and we do everything to keep them calm whilst handling them within the hospital.
To find out more, please visit our Cat Friendly Clinic page.
We look forward to welcoming you and your feline friends into the practice.