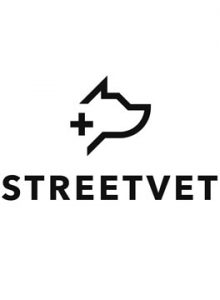 Colleagues across our practices have voted to support StreetVet as our small animal charity of the year, a non-profit organisation providing free and accessible veterinary care for homeless owners and their pets.
Run by volunteer vets and veterinary nurses, StreetVet has grown extensively since it started in 2016, set up by just two vets working on the streets of London to help homeless pets. The charity has grown to have over 250 volunteers across nine cities in London, Bristol, Brighton, Cambridge, Cheltenham, Cornwall, Plymouth, Birmingham and Southampton.
They depend entirely on donations and can perform most procedures you would come across in any normal veterinary practice. Any funds raised will go towards medicines, microchips, food and other necessities for any pets in their care. With the support of local veterinary practices in their outreach cities StreetVet can also provide out of hours care, hospital treatment and surgery where needed.
And it's not only the pets they try to help, where possible StreetVet will assist owners in any way they can, whether it's with hostel facilities, their own medical treatment or just a listening ear.
Pets have been shown to provide enormous benefits to their owners through companionship, affection, security and warmth. They can also improve mental health and feeling of wellbeing, whilst decreasing drug dependency and suicidal thoughts. Whilst on the streets homeless dogs can provide assistance to their owners and are active, stimulated, cared for and loved unconditionally.
StreetVet would not be possible without the support of local veterinary practices and their army of volunteers, as well as the generosity of the general public who help by purchasing items from their Amazon gift list, fundraising, supporting their social media campaigns and offering words of encouragement.
If you would like to find out more about StreetVet or would like to get involved please see their website or follow them on Facebook or Twitter.